Trinsic™ Series Vinyl Windows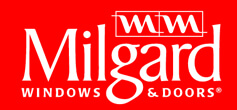 Introducing the Trinsic™ Series from Milgard
Modern, Sleek Vinyl Windows and Patio Doors
Glass never looked so expansive as it does in the new Trinsic Series from Milgard Windows & Doors. Narrow frames and even sightlines offer the opportunity to frame a perfect view. Low profile hardware seems to disappear adding to this refined style.
These contemporary windows and patio doors exude sophistication but are also a great value. Signature vinyl material also offers durability and energy-efficiency. Add a touch of style with pre-finished frame colors.
Plus, these windows and patio doors come with a full lifetime warranty. It's everything you'd expect aesthetically and functionally from Milgard.
This new series is now available from The Window and Door Shop.