Let Natural Light Fill Your Spaces with Velux Skylights
Skylights are a unique way to welcome sunlight into your rooms. Built to perform, skylights from Velux Skylights are a high-quality product that is constructed to never leak. There are multiple options available from Velux, including a "Fresh Air" option that opens. They even have a selection of skylights for small spaces.
The Window and Door Shop is your local Velux Skylights dealer, and we'll help you along the way determine what the best skylight is for your spaces.
Here are a few of the Velux Skylights that we carry:
Solar-Powered "Fresh Air" Skylights
Available for deck and curb mount installations
Solar power that captures daylight for charging—no electrical wiring required
Concealed battery and control system
Open up for fresh air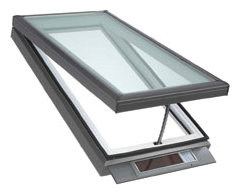 Electric "Fresh Air" Skylights
Available for deck and curb mount installations
Allows for abundant natural light streams
Operated to open with a touch of a button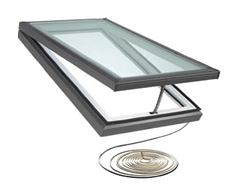 Rain sensor will close the skylight automatically
Manual "Fresh Air" Skylights
Available for deck and curb mount installations
Operable for maximum fresh air flow
Release stale, humid air for better circulation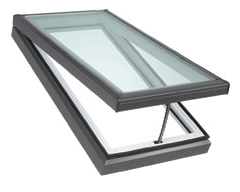 Fixed Skylights
Available for deck mount installation
Visually expand small spaces like foyers and staircases with natural light
Budget-friendly