Ultra™ Series Fiberglass Doors
Create a grand entrance with Ultra™ Series French-style patio doors. French doors are a simple addition that adds intricate detail to your space.  Available in traditional swing style or French-style sliding doors, enjoy a beautiful view of the outdoors while admiring the elegance of the door itself.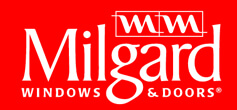 A Frame for all Seasons – Ultra™ Series patio doors stay true through almost any environment.  Because it's made from glass fibers, the frame expands and contracts at approximately the same rate as the insulated glass it holds.  This puts less stress on the seals, reduce the chance for seal failure while allowing for a clear, fog-free view.
Glass Breakage Coverage -Ultra™ Series patio doors are designed to be worry-free.  In addition to Milgard's standard Full Lifetime Warranty that includes parts and labor, Ultra™ Series patio doors come with Glass Breakage Coverage for added peace of mind.
Ultra™ Series Frame Colors – Milgard Ultra™ Series fiberglass door frames come in a palette of rich, designer colors.  From warm 'harmony' to bold 'black bean', get inspired with all the possibilities.