Tuscany® Series Vinyl Patio Doors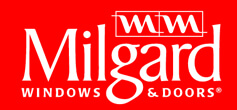 Tuscany® Series vinyl patio doors can make a world of difference to you home.  Each patio door is custom made from Milgard's signature vinyl formulation and crafted with award-winning hardware.
Tuscany® Series patio doors are built to meet or exceed ENERGY STAR® standards in all climate zones for your comfort.
Signature Vinyl Formula – A combination of quality material and innovative engineering help create a high performance vinyl patio door.  To ensure top quality from start to finish, Milgard begins by precisely controlling the vinyl compound formulation to withstand harsh climate conditions.  We extrude our own frame material, and fabricate all Tuscany Series doors to order, for the tightest control over quality.
Tuscany Series doors are designed with the SmartTouch® handle.  Unlock, open and close the door in one motion.  The lock mechanism is hidden, allowing focus on the sleek, ergonomic handle design.  The SmartTouch handle exceeds all California forced-entry requirements, which are among the most rigorous codes in the nation.
Security at a Glance – Tuscany Series patio doors can be fitted with Milgard's innovative SmartTouch® Bolt — a fully integrated, easy-to-use steel bolt that secures the sliding patio door firmly into the top frame with the flip of a lever.  As an added benefit, SmartTouch Bolt can let the fresh air in while keeping the door secure in a vented position.
Milgard® Vinyl Door Frame Colors – Milgard® vinyl patio doors are available in ten exterior frame colors.  Choose from standard colors of tan and white or enjoy more color flexibility with premium exterior finishes to coordinate with your home design.  From the newly popular 'fog' to rich, bold 'espresso', get inspired with all the possibilities.
To create color that lasts, Milgard developed a new coating technology that allows UV rays to pass through the paint and reflect off the vinyl frame.  This preserves the exterior color and finish.
Tuscany® Series Windows & Doors
Milgard® SmartTouch™Window Lock