Marvin® Sliding Patio Doors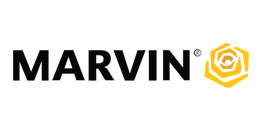 Ultimate Sliding French Door
The Marvin Ultimate Sliding French Door will enable you to enjoy the elegance and upscale look of a traditional swinging French door, with a space-saving sliding design.  You can feel the superior quality in the substantial wood and the nearly effortless operation of the door sliding along the tough Ultrex sill.  Available in sizes up to 16 feet, it's easy to find a French door that speaks to your home's style.
Sliding Patio Door
The Marvin Sliding Patio Door is a sophisticated, contemporary design created for smooth operation and dependable performance.  From the super-tough Ultrex® sill to the energy-efficient design, these doors are a perfect addition to any space.
The Transformative Power of Marvin