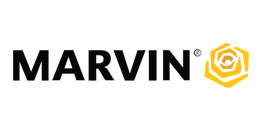 Scenic doors bring the outdoors in by elegantly and effortlessly connecting your inside space with the environment found right outside your doors.  You don't want anything to stand between you and your view.
Ultimate Lift and Slide Door:
Marvin Ultimate Lift and Slide Doors will add acres to your floor plan.  Available in stunningly large sizes and numerous panel configurations, it allows for a seamless transition from the exterior to the interior of your home.  Marvin's industry-exclusive hardware virtually disappears to give you an incredibly clean and unobstructed view with simple, effortless operation.
Ultimate Multi-Slide Door:
The Ultimate Multi-Slide Door is more than just a new panoramic door.  It's an entirely new lifestyle.  Smoothly slide it open and invite into your home expansive views, fresh air and an abundance of warm, natural light.  Available with a low profile flush sill or performance and high performance sill options that meet or exceed a LC-PG50 rating and extremely low standard U-Factor of 0.28, making the Ultimate Multi-Slide Doors performance as exceptional as the views they frame.
Bi-Fold Door:
The Marvin Bi-Fold Door is a simple, elegant solution for indoor/outdoor living because it opens wide to invite fresh air in.  Configured from two to eight panels, Bi-Fold Doors use a unique operating system that allows the door to fold smoothly to one side, stylishly and effortlessly connecting your space to the outdoors or to another room.  Marvin Bi-Fold Doors are ideal for making a dramatic connection with verandas, gardens and more, or expanding a room into adjoining interior areas.
Southern Living Idea House