Marvin Essential Doors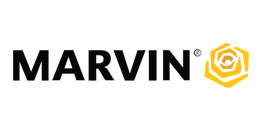 Patio doors from Essential are constructed to survive the elements, including IMPACT products for coastal environments. You'll enjoy the quality and distinct design of Integrity patio doors. Add a new one to your home today.
Ultrex Sliding Doors
Highly efficient and with a finish that won't crack of fade, Ultrex fiberglass patio doors will enhance your home's exterior. They are made with Essential's proprietary material that performs well beyond any other product. No matter what your environment is, Ultrex is the product that will outlast.
IMPACT Sliding Doors
IMPACT fiberglass windows have been formulated to withstand coastal elements like sun, salt, and wind. They are rated for zone 3 and have a virtually indestructible Ultrex exterior and handcrafted pine interior.